Atelier Nature receives the BtoC product/service Innovation Award 2019 for Explor'Games® at the Digital Montagne Trade Show in Chambéry!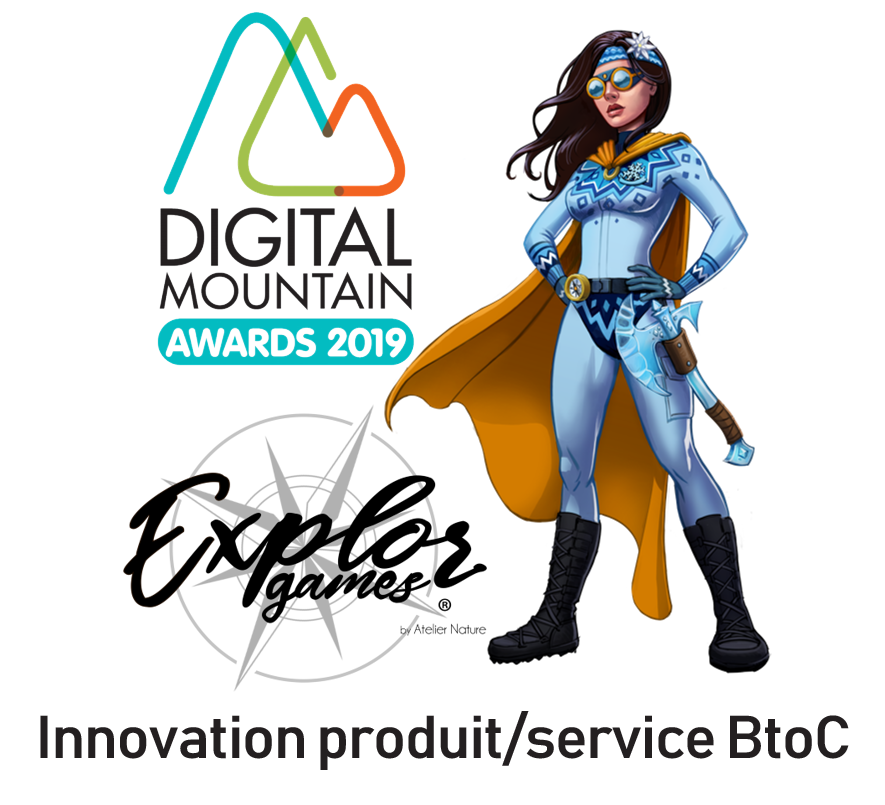 A second award for innovation
Digital Montagne is a unique concept designed to meet the new technological challenges facing tourism marketing players in ski resorts, linked to the needs of increasingly connected customers.
The prize is awarded to the project presenting the most innovative product or service in the field of high, medium and low altitude stations.
Five months after winning the SLA (Syndicat Des Loisirs Actifs), Innovation Competition, this second prize confirms Explor'Games®'s position as the unique recreational and immersive concept to be adopted for the enhancement of tourist attractions. Our team is proud of this second unexpected award, encouraging us to continue to surprise you in your future projects.

A unique concept
Explor'Games® are adventure games that encourage players to connect with the real world: the script unfolds as the players follow the trail. You and you team have GPS-enabled mobile devices and have to solve the riddles and complete the tasks set by the fictional characters in the app. Use your eagle eye to find the hidden clues to help you in your quest.  Rediscover the world around you on a fantastic journey in which you are the hero.
Our thanks to all our clients for their trust and collaboration.
It's your turn to create your adventure and join the Explor Games® community!

Our references in your sector:
Mont Dore Aventures (Capucin), Cluses Le Reposoir, Doucy (Valmorel), Flaine (Grandes Platières), Saxel, Megève, Angles Aventures (Pyrénées), Vals du Dauphiné, Publier…

Follow our news