Exploring a site on UNESCO's World Heritage list: Explor Games® in the Causses region and the Cévennes hills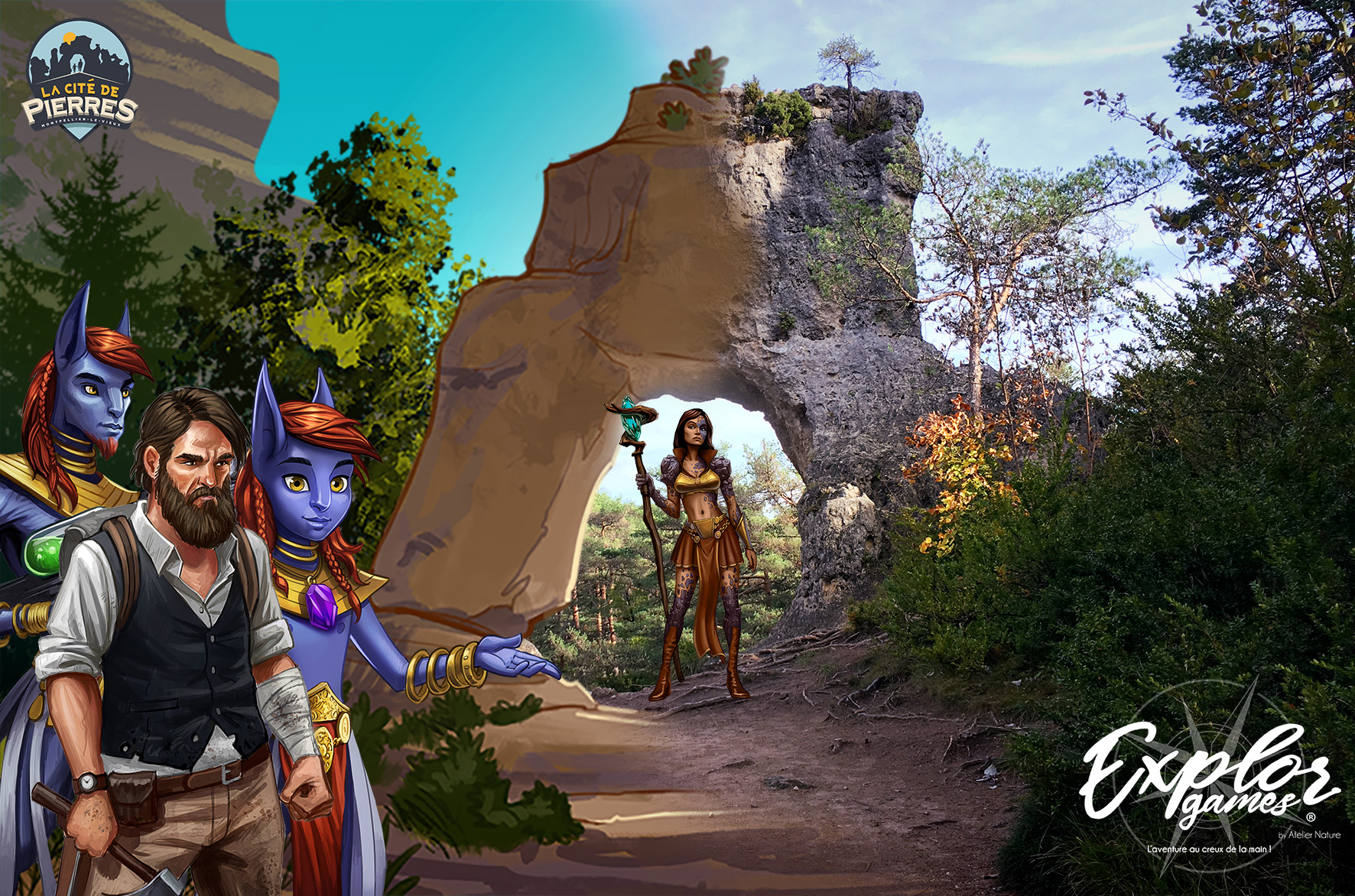 The digital hunt "The Mystery Arch" is now available at the Cité de Pierres (Stone City) in the Grands Causses Regional National Park! It takes you on an adventure retracing the Amathis civilisation with Edouard-Alfred MARTEL, the father of speleology. For thousands of years, the forces of evil have turned the city to stone; you are a member of a group of archaeologists who must rescue the world from these forces. In this unusual outdoor Escape Game, you get to be the hero.
Created in 1995, this Park is jointly managed and developed by the Occitanie region and the department of Aveyron. It is the third largest National Park in France! The landscape was sculpted by agro-pastoral activity. Edouard-Alfred MARTEL discovered the stone city in 1884 and extolled its beauty in many publications. In 2011, the site was inscribed on UNESCO's list of "Mediterranean agro-pastoral Cultural Landscapes" making it a place of outstanding universal value.
Rise to the challenges and solve the riddles for a full day or a half-day in this classified natural site of 120 hectares overlooking the Gorges de la Dourbie.