Explor Games®, a secure outdoor activity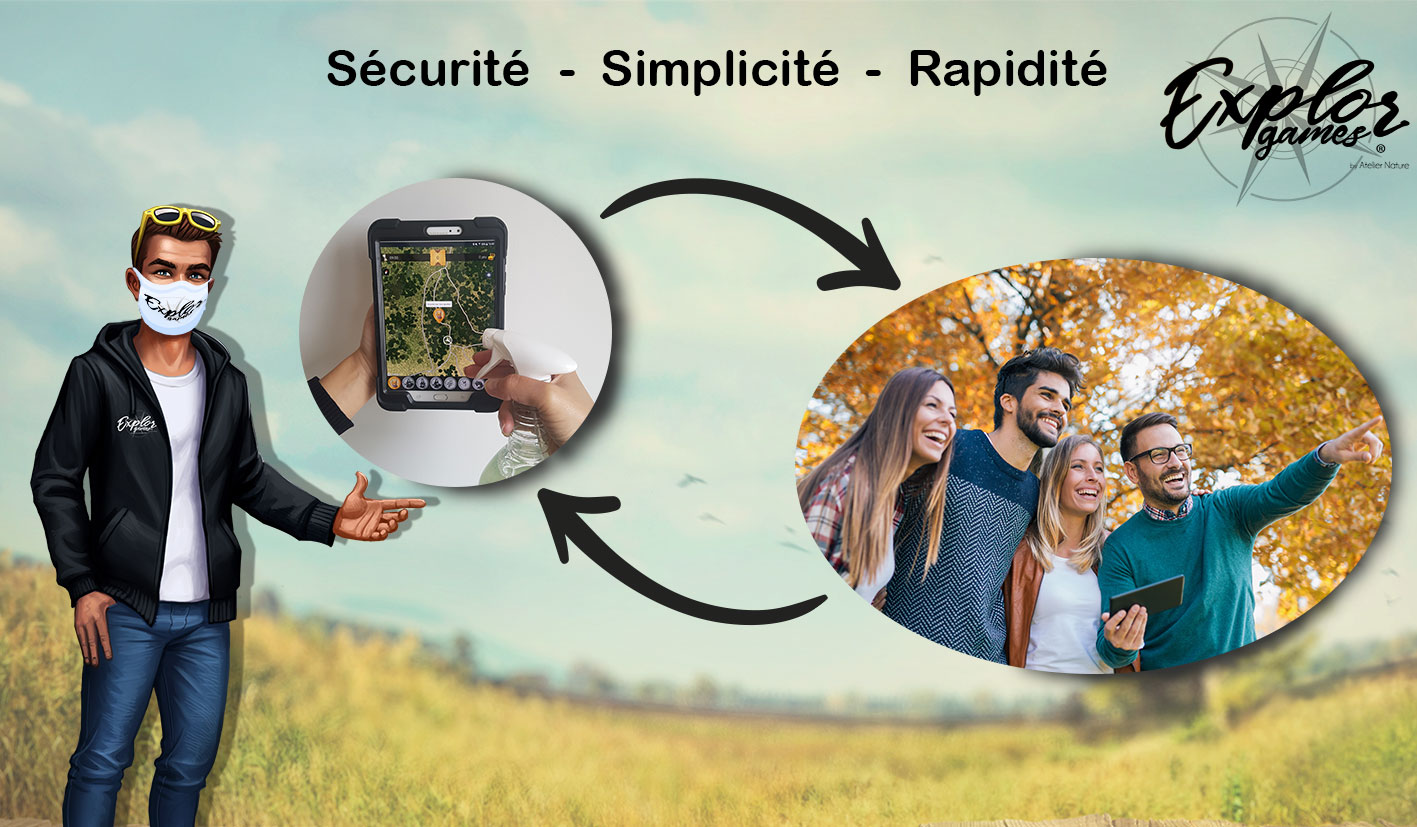 Atelier Nature team, Covid-Friendly
We wish you a good recovery! We are mobilizing our efforts to offer your visitors safe entertainment.
Explor Games®, a secure outdoor activity
Currently in the midst of deconfinement, we are all in search of green spaces and entertainment. Actors of tourism that we are, we must above all ensure the safety of our visitors and fellow citizens.
Explor Games® scripted treasure hunts take place outdoors and are guided by a visiting companion on a tablet or smartphone. This easy to use and manage device is all the more secure and suitable in this enigmatic period.
Easy to clean
All touch pads that you offer for rental are easy to clean, before and after each game session. If you offer to visit your tourist site on a smartphone, users can directly download the application and go on an adventure.
Many equipped parks open the Explor Games® as a priority, the management of which is simple and secure.
More information on the site Explor Games®.